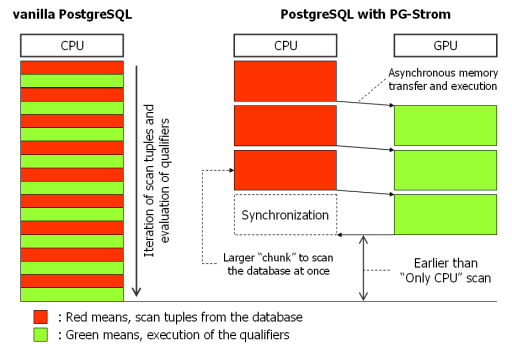 One of the hot topics for this year's pgCon will be parallel processing in postgres, including using Postgres with GPU processing. One such project is PG-Strom, led by Tokyo-based PostgreSQL contributor KaiGai Kohei. KaiGai, who works for NEC and is also the leading contributor behind SEPostgres and Row-Level Security, will be visiting the Bay Area and presenting about PG-Strom for SFPUG. RSVP now to join us.
This SFPUG meeting will be hosted by crowd-funding platform Tilt (which runs on Postgres).
Also, registration for next week's pgDaySF is still open! Join us on Tuesday in Burlingame.